News
2011
Hare and Hounds Alumni Race
10th Dec 2011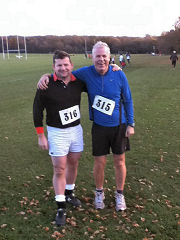 The Annual Hare and Hounds Alumni Race took place again this year at Wimbledon Common in Southwest London. Alistair Knight (NC 1970-74) & Will Holland (P 1986-91) represented Blundell's in a daring attempt for a trophy and of course bragging rights.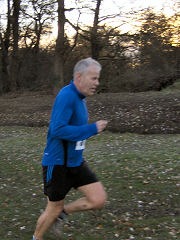 However Alistair fell foul to a moved flag forcing him to run off course and therefore was disqualified from scoring for the team however that didn't stop him from continuing the run. He did receive an official apology from the Hare & Hounds president. Will also had a great run despite a very swollen ankle do to a hidden tree root but also completed the run despite his injuries. A special thanks goes out to both runners but also to the team Captain, Giles Stimson (NC 1960-65) for organizing our runners and taking photos. He will certainly be joining the team next year so long as he doesn't injure himself again and encourages runners from the Blundellian Community to join the team and complete for the coveted winner's trophy!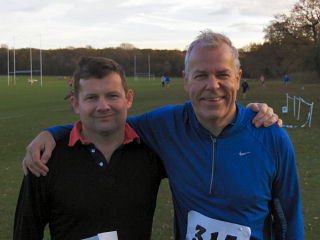 Book Launch
3rd Dec 2011

Charlie Leigh (W 1999-2004) has recently written a Middle Eastern travel book, Educating an Englistanee... Inshallah (with illustrations from current Blundellian Lauren Kalsi), following his adventures in Turkey, Iran, Yemen, Egypt and Lebanon. All profits will go towards Canon Andrew White's interfaith charity 'The Foundation for Relief and Reconciliation in the Middle East' (FRRME).
A book launch event was held in the Colin Beale Centre on December 3rd with over 80 people attending for drinks & canapés and a chance to get a signed copy of the book. If you would like to purchase the book please contact the OB club.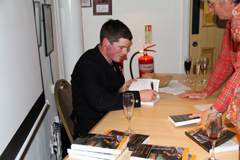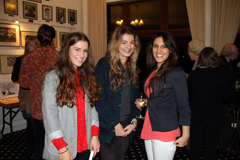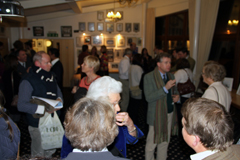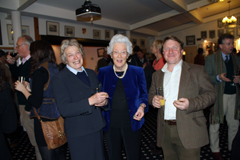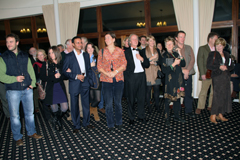 London Dinner at the Carlton Club
4th Nov 2011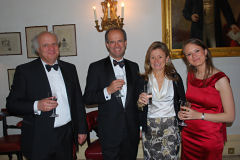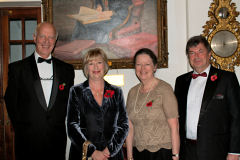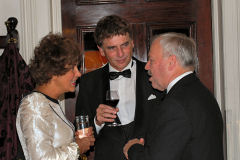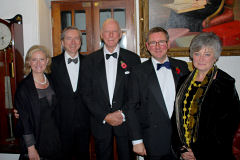 Sidney Sussex College Reunion
2nd Sept 2011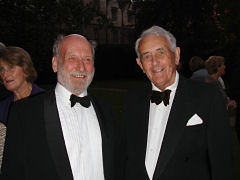 We were delighted to welcome many members of the Blundell's Community who live or work around the Cambridgeshire area together with former Cambridge graduates to celebrate its close connections to Sidney Sussex College on Friday 2nd September. Old Blundellians, Past Parents and Teachers enjoyed drinks in the Cloister Court at Sidney Sussex and were most fortunate to enjoy one of the better summer's evenings this year. A formal dinner took place in the College Hall where we were joined by the past Mater of Sidney, Sandra Dawson (1999-2009). Our thanks must go to John Beale, James Bullock and Ian Seaton who were so instrumental in assisting us with organisation of the evening.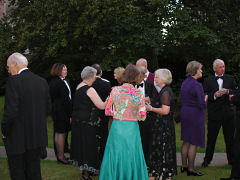 The evening was a chance to rekindle old memories of both Blundell's and Sidney Sussex and many were pleased to know that the long established relationship is still very strong with a leaver from Summer 2011 going up to Sidney Sussex this autumn. The evening was such a success that many OBs raised an interest of carrying on with either a formal or informal dinner to continue to celebrate the close connects. If you are interested is future Sidney Sussex and Cambridge University events please register you interest now and also let us know what sort of event would interest you.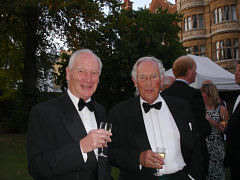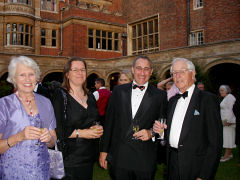 OB Day 2011
Photo Gallery
Please click the photos to view larger versions.
Trelissick Gardens
11th May 2011
We had the most wonderful weather for our Private Garden tour at the National Trust owned property Trelissick Gardens on Wednesday 11th May. John Lanyon, the Head Gardener introduced us to the delightful property and he showed a couple of old Photographs dug out from the Archives from his days as Head Gardener at Knightshayes Court of Old Blundell's and how grand and truly beautiful it was.
Two of John's highly knowledgeable team took our group around the extensive and very colourful gardens. The opportunity to answer questions about how plants could grow in their gardens back at home were asked a plenty and for the more avid gardeners a chance to really appreciate a spectacular garden.
After a lovely stroll through one of the most well kept gardens in Cornwall we were treated to a brief talk about Blundell's and its current progress by Head Master, Ian Davenport. Our day ended with a delicious lunch and lots of conversation! Please log onto our Alumni Database to see more photos of the garden scenery, tour & lunch.
OB Russell and Milestones 75th Anniversary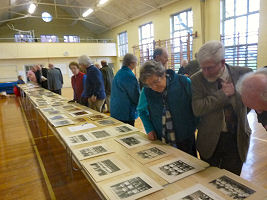 On Saturday 12th March Old Blundellians took part in the veterans Russell and joined Milestonians in the Beale Centre for tea and drinks celebrating the 75th Anniversary of the founding of Milestones. About 130 OBs and partners enjoyed a splendid tea, followed by drinks. For some the evening was a long one with visits to Tiverton pubs reminding OBs of their youthful exploits. A comprehensive exhibition of photographs and articles was laid on in the Gym by the School Archivist and a good time was had by all. (Click here to see photos from the 2011 Russell.)