News Archive
2016
Overseas Receptions
Autumn 2016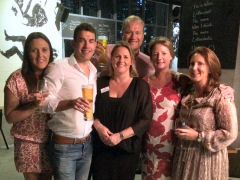 The Autumn 2016 term brought a couple of social gatherings on our overseas trips to engage members of the Blundell's community and bring together both Old Blundellians and current and former and prospective parents of Blundellians from Dubai and Bermuda.
In Dubai we were delighted to meet with a number of people from the community in the Dubai Marina Intercontinental YNOT bar.
In Bermuda we were very grateful to Mrs Elaine Campbell former and forthcoming parent to Isabella and Lucy Benson for her assistance in organising our reception at the Hamilton Princess where we gathered together a wide range of members of the Blundell's Community including two Old Blundellians who hadn't been back in touch with Blundell's for a long time. It was lovely to see them mingle with others as if it was only yesterday that they left the Blundell's campus.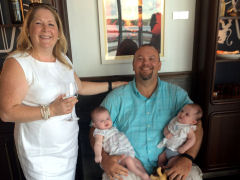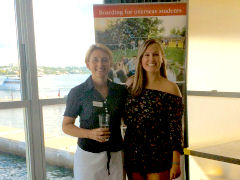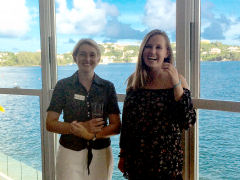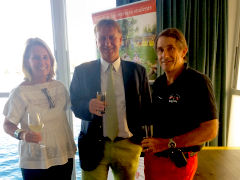 Cricket Reception at the Ted Crowe Room, Somerset CCG
September 2016
Members of the Blundell's community joined together for a day of cricket at the end of the season to see a day of exciting cricket with our Old Blundellian Dom Bess popping in to greet our guests. Dom has had a tremendous first season of cricket with Somerset making his first-class debut against Pakistan in July. We look forward to welcoming him back to Blundell's in the near future to inspire our current pupils.