News Archive
Before 2007
Gaudy on 24th September 2005 for those in School from 1970 to 1980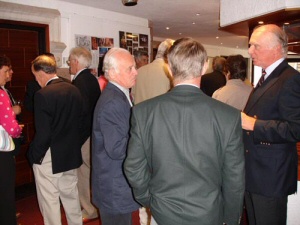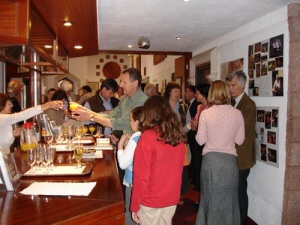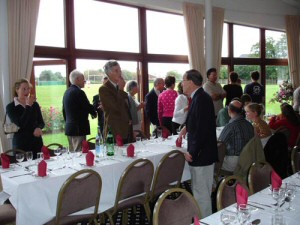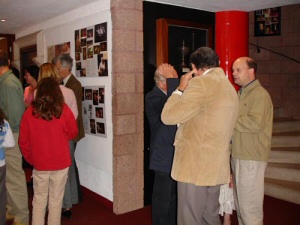 Gaudy on 11th September 2004 for those in School from 1955 to 1970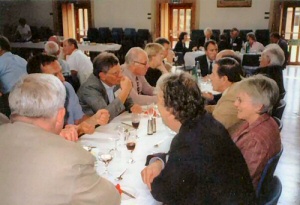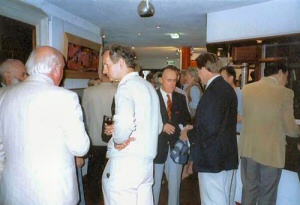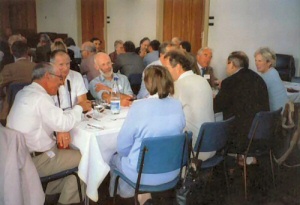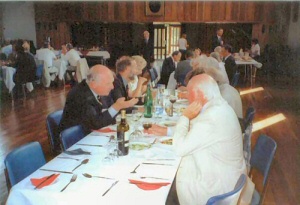 Reunion 2002 for those in School from 1948 to 1958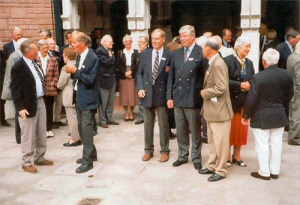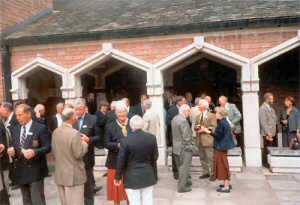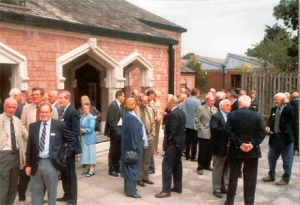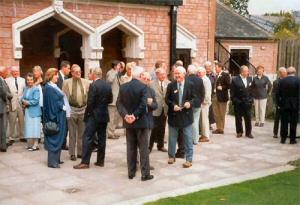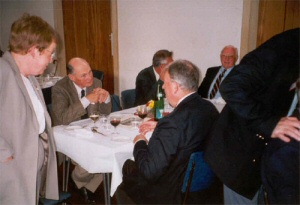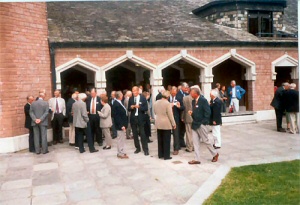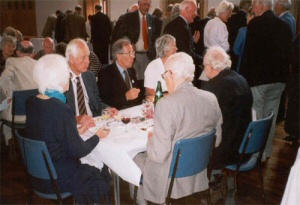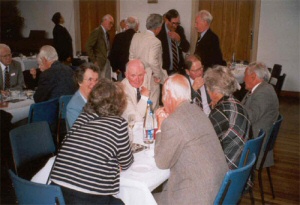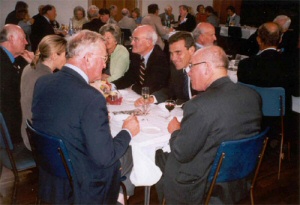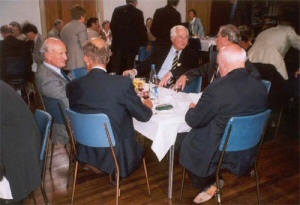 October 2001: Leavers from 1983-1993
This year's gaudy was the best attended so far, with well over a hundred Old Blundellians, their husbands, wives and children. The weather was amazingly good, enabling our guests to wander around Big Field whilst watching the First XV hammer King's, Taunton. Thank you to all who came and we hope you enjoyed your day.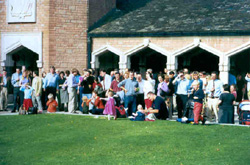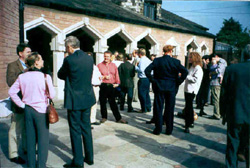 Old Blundellians and their families
September 2000: Leavers from 1958 to 1968
Despite limited attendance due to the petrol crisis, Old Blundellians enjoyed an informal lunchtime reunion, with an excellent win over Clifton on Big Field afterwards. Ted Crowe, Chris Price and Richard White of the OB Club joined Foundation staff and past and present teachers to exchange gossip and opinion with Old Blundellians. The Gaudy was preceded by a Blundell's and St Aubyn's Open Morning, which encouraged Old Blundellians to wander around and look at what's new around the School. Manu OBs were amazed by the developments at Blundell's over the last few years.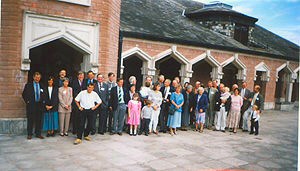 Old Blundellians and their families touring the School

Nick Cooper (P 1963-67)
Richard White (M 1954-59) &
Christopher Palmer (W 1959-64)

Simon Wright (SH 1963-67) and
David Crews (P 1965-69) taking in
Michael Penny's (M 1962-66) wise words
May 1999: Leavers from 1972 to 1982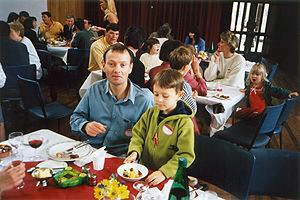 In addition to the 100 or so who were able to come, there were responses from a great many OB's unable to attend, with messages for those who might be there and other useful information.
The day began with pre-lunch drinks in the Ondaatje Hall and the usual guessing games at to the identity of contemporaries who had become fatter, thinner, balder, grown facial hair etc. Polite enquiry was quickly followed, aided by a glass of wine or two, by embarrassing anecdotes and a certain amount of sarcastic banter. Spouses, amused and appalled by tales of their partners' alleged behavior, collected hungry children and proceeded via a group photograph to Big School for lunch.
A fair collection of past and present staff increased the average age and gravitas of the meal. Many of us gained considerable pleasure from the vain efforts of once unruly pupils to control their offspring.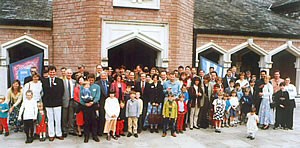 Children from 1 to 12 grew in confidence and turned part of Big School into a racetrack whilst their parents talked. The Head Master made a valiant attempt to address the gathering at the end of lunch, but came comfortably second to a throng of vociferous children gathering about his feet.
Tours of the School and Houses followed with Sixth Formers acting as guides. Many OB's were pleasantly surprised by the more informal and attractive accommodation in Houses and the addition of many new extra curricular opportunities for pupils.