Blundell's Lodge
See below for news of Blundell's Lodge events.
What is Freemasonry?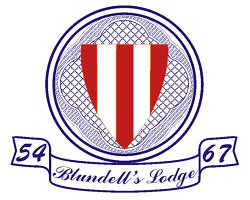 Freemasonry can lay claim to be the world's oldest secular fraternal society, being an association of men concerned with moral and spiritual values. Members are taught its precepts by a series of allegorical plays or lectures, which follow ancient forms, and use stonemasons' customs and tools as symbolic guides.
Freemasons believe that these principles represent a way of achieving higher standards in life but gain from Masonry only as much as they are prepared to put into it by way of commitment.
By joining a Lodge, you become a member of one of the largest organisations in the world with Lodges in most countries, all of which will warmly welcome you should you ever visit them. You will also gain much enjoyment from visiting other Lodges in this country, and, in many cases, make lifelong friendships.
Charity
From its earliest days, Freemasonry has been concerned with the care of young persons, the sick, aged and disadvantaged. This work continues today. The Freemasons' Grand Charity in London is one of the largest charities in the UK and, in addition to caring for our own members, large sums are given regularly to national and local charities.
Blundell's Lodge
Blundell's Lodge was founded in 1934 and is open to all Old Blundellians (and, indeed, any other gentlemen) who are 21 or over and are of good character. It also welcomes any existing OB freemasons who wish to join.
We meet four times a year (see below), usually starting late afternoon. After the business proceedings, we then retire for dinner which incorporates both formal toasts and speeches, and general conversation and enjoyment.
Meeting dates and venues
Date
Location
January
1st Friday
London
May
1st Friday
London
June
3rd Friday
Tiverton
October
4th Friday
London
How do I find out more?
If you would like to know more about Freemasonry, may we suggest that, initially, you visit The United Grand Lodge of England's website, www.ugle.org.uk. This website contains a wealth of valuable information about all aspects of Freemasonry which will, hopefully, answer any questions you may have. It also has links to all other Provinces in the UK should our meeting venues and dates be inconvenient.
If you would then like more details or wish to join Blundell's Lodge, please contact the Lodge Secretary: -
Andrew Templeton
Tel: 07818 487946
E-mail: andrew_templeton@btinternet.com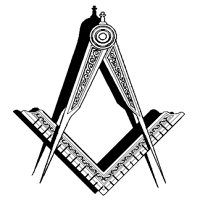 [ TOP ]
Blundell's Lodge News
Blundell's Lodge Meets at the School
March 2017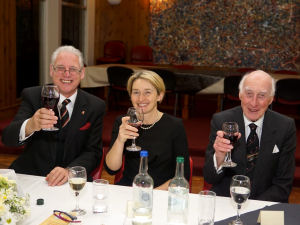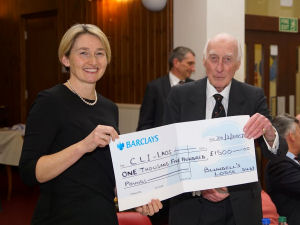 For the first time since it was founded in 1934, members and guests of Blundell's Lodge held their meeting in Big School followed by a reception in Ondaatje Hall and dinner in the main dining room.
2017 being a special year in the history of English Freemasonry as it is the Tercentenary of the first Grand Lodge, the members wanted to celebrate it in a unique way and the idea of approaching the School was borne.
With the help of Craig Cox and his wife, Sarah, the permission of the Head, to whom we are extremely grateful, was obtained and plans were set in motion. The logistics of the event were never going to be easy but the outcome was a marvellous afternoon and evening culminating in 116 members and their partners sitting down for a gourmet dinner. Mrs Nicola Huggett and Richard Swarbrick, Chairman of the OB Club, were guests of honour and both the Worshipful Master, John Shepherd OBE, and the Provincial Grand Master for Devon, Ian Kingsbury were delighted to each present the Head with a cheque for £1500 towards the purchase of an elephant for the current charity project in Laos with Community Learning International.

Masons Dinner
Friday 6th January 2012
An excellent dinner at the Royal Overseas Club was held on Friday 6th January following the installation of Chris Penny (M 1988-93) as Grand Master of the Blundell's Lodge. The dinner was attended by many OBs and the secretary of the Old Blundellian Club who spoke encouraging more cooperation between the School and the Lodge.