OBs' Charitable Endeavours
The following table lists the OBs (or members of staff - or both!) and the challenges they are taking on for their charitable endeavour. Click on the challenge to see a more detailed description of each challenge below, including how to donate to the respective charities.
*
Freya Hadow (NC 2015-20): 24-hour row in our boat club for Devon Mind
I left Blundell's in 2020 and am now at Exeter uni. We are doing a sponsored 24-hour row in our boat club.
On 5th-6th December, as a boat club, we will be completing a 24 hour row. This is a charity event for 'Devon Mind', an independent mental health charity. They give advice and support to anyone in Devon who may be experiencing a mental health problem. In the first COVID-19 lockdown there were 1,740 contacts. We aim to row 1,740Km in 24 hours.
If you would like to donate, please visit our Just Giving page.
Stuart Robinson (M 1974-75): Walking the Southwest coastal footpath for Motor Neurone Disease Association
Over the next year (or two!), I intend to walk the Southwest coastal footpath in stages, in order to raise funds for the Motor Neurone Disease Association (MND).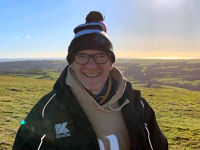 You can donate and join me. We can walk and talk. Two simple activities that Barry, an ex- student and friend of mine, now really struggles with.
For those of you unable to join me, I have put together a 4-step wellbeing programme that reflects the simple things we often take for granted, that Barry and others living with MND find an ever increasing challenge. So, you can donate and undertake the wellbeing challenge. Of course, you are welcome and indeed encouraged to do both!
For my part, I work as a yoga teacher and physiotherapist. I will be teaching seated yoga in care homes along the route of the footpath, in exchange for a donation to the association."
Please visit Stuart's Just Giving page if you feel able to donate to this cause.
Will Palmer (FH 1994-99): "Fly on the Run" - Running for restaurants; 40 official marathons within the year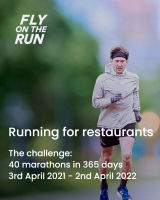 I am a 40-year-old who loves restaurants. I have been working in them for almost half my life. (The 10 Cases, Parsons and Drop in Covent Garden) This last year has had devastating consequences to many, and this is my very small way of helping and giving back to an industry that has given so much to me.
www.justgiving.com/fundraising/flyontherun
Robert Lennox (OH 1999-2006): "East Rows West" - 3,000 mile race across the Atlantic
East Rows West - Talisker Whisky Atlantic Challenge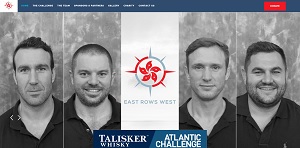 I, alongside 3 friends, am taking part in the Talisker Whisky Atlantic Challenge 2021, a 3000 mile, unsupported row from La Gomera to Antigua. Known as the World's toughest rowing race, we will face high seas, isolation, sea sickness, fatigue and apparently some angry marlins, in our race to cross the Atlantic.
As a group we have played rugby all over the world and playing together in Hong Kong we were inspired by the charity Child Fund Rugby, who through rugby development programs contribute to achieving gender equality, reducing inequality, and ending violence against children, in disadvantaged communities in Asia.
We appreciate any and all support for this fantastic charity - if you would like any more information please reach out directly or on our website where you can donate or I have set up a UK JustGiving page. See our promo video on YouTube.
Rory Henson (FH 2006-08): 103 miles of running, cycling and kayaking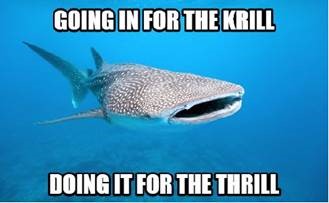 I am doing an event for no particular reason on weekend of the 14th/15th September 2019 and thought I would raise some money to protect marine life. Any support will be swimmingly accepted and graciously praised! See below for details. Just giving
We set off from Cawdor's Castle (Macbeth's castle for those who read Shakespeare), travelling through the Scottish Highlands and finally ending at Ballachulish. We believe everyone should find ways to give back and this year we've decided to set the sight on protecting sealife and marine megafauna (aka big fish like whale sharks, manta rays and humpbacks!).
Some of my favourite moments have been when I've been scuba diving and in my adventures, we have come across some incredible animals and organisations who are protecting these natural habitats and species. This really struck me during my travels when hearing and seeing horrible stories like this one: YouTube
Two great organisations who I've had the pleasure to come to know include Lamave and Wunderpus. We are raising funds to support these the hard working people who choose to live in these far flung locations often working against the tide. These two organisations are supporting research-based initiatives to support change often partnering with the creme de la creme like the National Geographic and WWF to implement local sustainable projects from tagging and monitoring sharks and whales, managing nurseries for turtles, installing mooring lines to protect corals and most importantly writing research for policy changes. Some of the information and data collected supports the efforts you see in documentaries you watch on telly!
All of the money raised will go to these organisations to support their fantastic, under-funded and planet changing projects. In other words all the costs of doing the event ourselves we have borne ourselves! Happy to share more information if someone is interested to learn more!
Big love from the fishes that you help.
Rory Henson
OB: FH 2006-08
Kate Wheatley (GH 1987-89): Running the London Marathon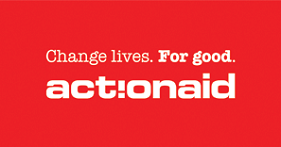 I am running the London Marathon on the 28th of April 2019 for the fantastic organisation ActionAid; a leading international charity which works with the poorest woman and girls in over 45 countries to empower via education and change their lives for good.
I would be extrememly grateful for any donations, via my JustGiving fundraising page.
https://www.justgiving.com/fundraising/kate-wheatley3
Huge thanks,
Kate Wheatley [née Pyle]
OB: GH 1987-89
Staff: 1999-present
Charlie Watson (FH 2006-11): Cricket Tournament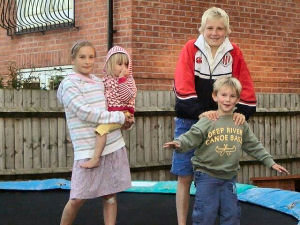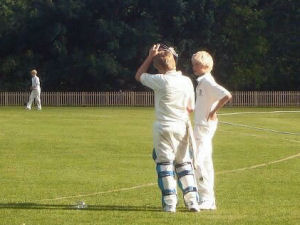 The Encephalitis Society is a brain inflammation charity. Their overall aim is to increase global awareness of encephalitis to save lives and build better futures. They aim to do this through providing support and information, raising awareness and collaborating on research.
Below are their values:
Passionate

: We are passionate about what we do and the difference this makes in the lives of others

Empowering

: We empower people to access support and together we find meaningful solutions to their difficulties

Trust

: We are talented experts, informed by medical professionals and inspired by people who experience encephalitis

Transparent

: We are open, honest and transparent in our decision-making and how we deal with people

Accessible

: We make it easy for people to access information about our work and the services we provide. We connect people together to share experiences and support each other

Listening

: We help people reach a better understanding of encephalitis, their situation and the options open to them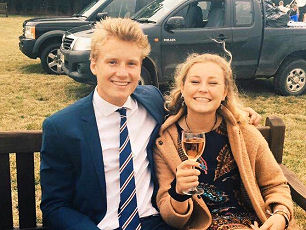 On August 5th, we are organising an 8-a-side tournament to raise money to help The Encephalitis Society raise global awareness. The tournament will start at 9am at Heathcoat Cricket Club Knightshayes and will run throughout the day and evening. The bar will be open all day and there will be food, raffles and auctions throughout the day. Everyone is welcome, so please come and join us!
If you can't make the day but would still like to donate we would love any raffle/auction prizes. I have also attached the link to our Just Giving page if you would like to donate. Thank you in advance for all of your support!
https://www.justgiving.com/fundraising/charlie-watson-cricket
See the auction prize list (PDF).
Emily Combe (GH 2009-16): Climbing Mt Kilimanjaro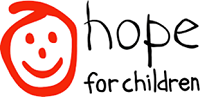 My name is Emily Combe and I will be climbing Mt Kilimanjaro next Summer in order to raise money for the charity Hope for Children.
Hope for Children was established in 1994, and aims to enable vulnerable children to experience a happy childhood by improving their access to education and healthcare, and empowering families to support themselves.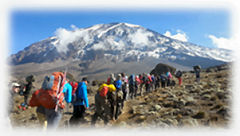 Whilst in Tanzania we will also get the opportunity to spend time at one of the charity's projects, a programme that identifies street children, offering a safe and healthy temporary refuge, whilst providing them with the opportunity to restart their education.
The charity helps the lives of the most vulnerable children across the world by improving their access to a quality education. It also establishes income-generation schemes to create a stable economic future for families, runs health projects to increase awareness of basic healthcare, and provides training for parents and teachers.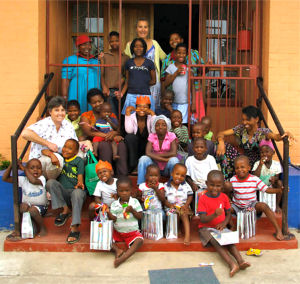 Please help me by donating today, and the UK government will match every pound that you give. Thank you for help.
https://bristol2018.everydayhero.com/uk/emily-s-kilimanjaro-trek-1
Kate Wheatley (GH 1987-89): Running the London Landmarks Half Marathon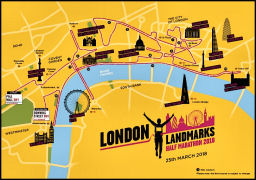 I have managed to secure a charity place in the inaugural London Landmarks Half Marathon on the 25th March 2018. I am running to raise money for Cancer Research UK as well as in memory of former colleague and dear friend Jerry Pilbeam [aka Pilbo] who taught at Blundell's for over 20 years and who passed away in June 2014.
I would be extrememly grateful for any donations, via my Cancer Research UK fundraising page.
https://fundraise.cancerresearchuk.org/page/kates-fundraising-page-2530
Huge thanks,
Kate Wheatley [née Pyle]
OB: GH 1987-89
Staff: 1999-present
Flo Hart (GH 2006-13): Climbing Mt Kilimanjaro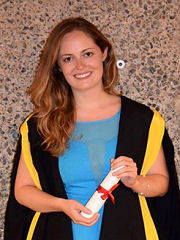 3.2 million children suffer with HIV/AIDs worldwide.
Next August I will be climbing Mount Kilimanjaro on behalf of a charity called Aids Orphan. I am aiming to raise £2150 through fundraising between now and June 2017.
Despite being a small charity, Aids Orphan supports children in India, Uganda and Kenya who have fallen victim to HIV/AIDs and funds a number of orphanages and projects around the world. One of the most interesting and successful projects is the 'Mother to Child Transmission Project', which enables HIV+ women to give birth to healthy HIV-free babies through pre and post-natal classes and support.
Mount Kilimanjaro is the highest freestanding mountain in the world, with Uhuru Peak standing at a frosty 5,895 metres. It will certainly be a big challenge, but will be as equally rewarding, to fundraise for such a worthy cause. I would be extremely grateful to anyone for helping me reach my target, whether that is £1 or simply spreading the word about the charity itself.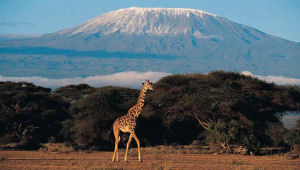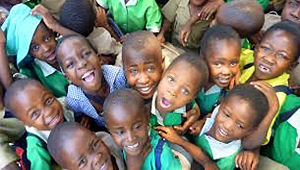 Thank you!!
Donations can be made through my 'my donate' fundraising page.
For more details about the charity Aids Orphan, please see their website.
Cormac Oliver, Ollie Hall-Tomkin, Will Smith and Ed Barlow: Attempt the Mongol Rally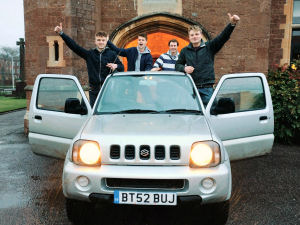 In July 2017 the four of us, Cormac Oliver (P 2009-16), Ollie Hall-Tomkin (OH 2002-16), Will Smith (P 2011-16) and Ed Barlow (P 2012-15), will attempt the Mongol Rally - an 8000-mile, unsupported, challenge across two continents!
Please donate to the team directly to enable us to go on this adventure and raise as much money as possible for our two wonderful charities; the Teenage Cancer Trust and Cool Earth. Please give generously - anything you can give will be greatly appreciated and will be put to good use!
This page is to donate money specifically for us to spend on doing up the car and preparing it for the journey, if you would like to donate to the charities please visit our other pages on Just Giving: -
Mongol Rally blog
14/01/2017: First Planning Session
"Team Eremus' first ever planning session, FINALLY! First time the four of us had talked seriously all together. Got the big screen, Google Maps, a Globe and beers along with many Mongol Rally associated books for inspiration and sorted out a solid route."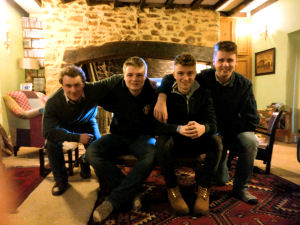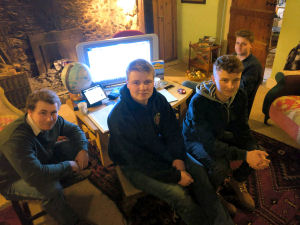 24/01/2017: Signed Up!
"According to the group chat all four of us are officially signed up and are genuinely doing this thing! Just got a whole load of admin and money spending to go!"
01/02/2017: Publicity!
"In the line for a connecting flight to Patagonia I set us up with a Facebook page and invite everyone possible to follow us to gain some support. Will soon have the charity pages up and running."
28/04/2017: Russian Visas Done!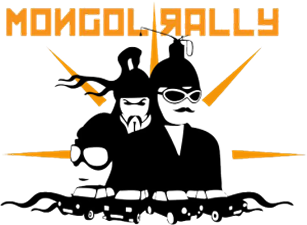 "The three of us have just left the Russian Visa application centre and are currently sat in a cafe having ordered some full English breakfasts! Only a little bit of an epic, beginning at 7 o'clock this morning with a 3 hour journey in the polo to London with banging tunes! A quick pit stop to pay the congestion charge, parking the car and a tube ride later we arrive at the application centre and take a ticket. We approach the counter but are told we need a signed letter from HTs mum and her passport. So we're instantly on the phone to her and she very kindly leaves work straight away and hightails it home to grab her passport while HT organises a scanning at the local copy place.
We then run to the local off license who do passport photos to update HTs application form and dash back and get back on the computer to print off what we need.
A few minutes later we're outside celebrating, finally done with the Russian visas!"
Michael Shepherd (FH 1966-72): Participate in the London to Brighton Cycle
I am completing a sponsored bike ride from London to Brighton for our charity DM Thomas Foundation for Young People, which funds outstanding projects for severely disadvantaged and disabled children. To make a donation please visit:
https://london2brighton.everydayhero.com/uk/michael
With my best wishes,
Michael
Rob Russell (P 1981-86): Swimming the English Channel
I am proposing to attempt to swim The English Channel solo in August this year and the shortest distance is 21 miles as the crow flies (lucky crow!) but the current moves you many miles from side to side. Just a few stats before you delete: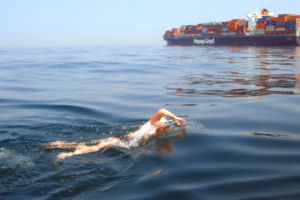 There is only a 10% success rate
The average age is 30 (I am 48!)
More people have climbed Everest
Wetsuits are not allowed
The average swim time is 13 hours
6 people have died attempting to swim the Channel, mainly due to the cold water (14-16 degrees)
So far I have swum over 250 miles in training
It has been a dream since childhood and is costing a small fortune but I can assure you that all money raised will go to charity and not the cost of this event, which is being paid for by myself.
I appreciate you all get many requests for charity but any amount however small would be appreciated. I am raising money for a local charity, Childrens' Hospice South West, which provide hospice care for children with life-limiting conditions and their whole family across the South West.
If you would like to donate for me to attempt to swim The English Channel go to: http://uk.virginmoneygiving.com/RobRussell
UPDATE
Friday 9th September 2016
I set off from Shakespeare Beach (Dover) Thursday last week and after a 15 hr 47 min swim, I landed on a French beach near Wissant at 1.30am on Friday morning!! Done it!! Still recovering and could not get my arms above my head for about 4 days but could get a pint to my lips, so I was ok!
Massive thanks for all your support and I have raised almost £15K for Children's Hospice South West, so massive thank you.
I attach a photo showing my track and no I am not pissed, just the effect of the tides and also me heading through the shipping lanes before it turned a bit choppy with 19 knot winds, which made it fun towards the end of the swim!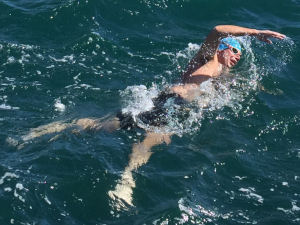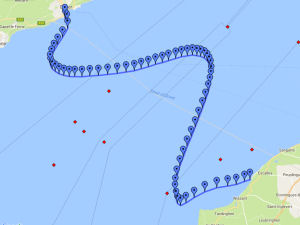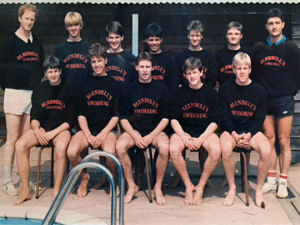 Many thanks for support,
Rob Russell
Rob's wife adds:
I have attached a photograph of him when he was captain of swimming at Blundell's (front centre). To his right is Matthew Archdeacon who accompanied me on the support boat, helping with feeding and motivating Rob. There is no way he could have completed it without the help and support of his lifelong friend.
Jim Bray (M 1992-98): Walk the South West Coast Path
I am currently walking 630 miles along the entire South West Coast Path to raise money for two Devon charities that support cancer patients and their families (FORCE and Over and Above). The walk, called Jim's Journey, will take 56 days.
I started in Minehead on Friday 10th June and am due to finish at Poole Harbour on Thursday 4th August. I put a daily photo diary and more on Facebook and regular updates on Twitter.
You can also find more information on Virgin Money Giving and the FORCE and Over and Above websites.
Sarah Watson (Prep School staff): Skydiving from 15,000 feet for Young Minds
Sarah Watson and friend Sue will skydive from 15,000 ft on 20th June 2016 in aid of the mental health charity Young Minds. Sarah's son, an Old Blundellian, has benefitted from the charity. See their JustGiving page at the link below:
https://www.justgiving.com/Sarah-Watson56
Yasmin Bennellick (NC 2007-09): Swimming 5k for Sport Relief 2016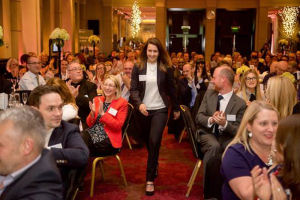 I will be swimming 5k on Friday 18th March for Sport Relief 2016. The money raised will help to transform people's lives across the UK and the world's poorest communities. If you could sponsor me, I'd be really grateful as your generosity really will help to make a world of difference to people living unimaginably tough lives. From me, and on behalf of those you'll help, thank you.
The link below will direct you to my giving page if you would like to sponsor me.
https://my.sportrelief.com/sponsor/yasminbennellick
John (SH 1949-54) and Rob (SH 1976-81) Eustace: Rowing the Atlantic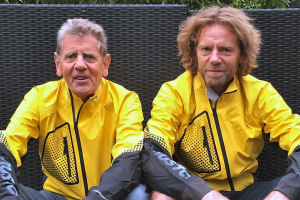 John and Rob Eustace intend to set out from Grand Canaria in late November, and will row west across the Atlantic to Barbados. Their website for the row is www.eustacerow.com and has full details of their chosen charity, Alexander Devine (the hospice for children). There is a link to the giving page on the website.
Samuel Wyatt-Haines (FH 2007-14): Participating in Big Bike Ride
On the 9th October, I will be taking part in the first stage of the Big Bike Ride. This part of the ride begins in Truro, Cornwall and ends in Instow, North Devon, covering a total of 70 miles. The event will include some big cricketing names such as Freddie Flintoff, Steve Harrison, Marcus Trescothick, Micheal Vaughn and Matt Maynard.
The ride is raising money for the Professional Cricketers Association Benevolent Fund and the Tom Maynard Trust. Both hugely important cricket charities. And also for the David Shepherd Cricket Trust which raises money for young cricketers in Devon.
I really hope you can help me get to my goal of £250. Even if it is just a £1 donation, or a good luck message, it really does mean a lot, and will help me to reach my target.
Donations can be made through my Just Giving page: https://www.justgiving.com/Samuel-Wyatt-Haines
Samuel Wyatt-Haines
FH 2007-14
Austen Yapp (NC 1979-84): Walk the South West Coast Path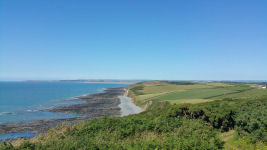 Hard as it will be to believe, for those of you who know me (or knew back in our school days), what with my boyish good looks and youthful energy, but I will turn 50 later this year. So to commemorate this personal milestone I have challenged myself to walk the South West Coastal Path, all 630 miles of it, but not all in one go (!) and raise as much money as I can for charity at the same time.
Obviously I have set myself quite a challenge here - both in terms of the amount I would like to raise (£10K) and the distance I am planning to cover (the logistics of which currently seem to be more challenging than the prospect of walking 20+ miles a day!) – not quite sure what I was thinking really. But "in for a penny in for a pound" as the saying goes.
My nominated charities are:
Down's Syndrome Association
Disability Challengers
Stepping Stones DS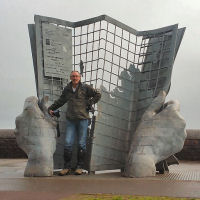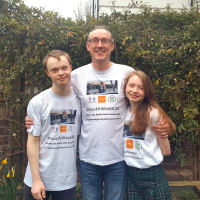 Why these charities? Well, over the years since my son was born (he has Down's syndrome) we have taken comfort and support from the network of people we have come to know through the various activities, groups and charities we've become involved with. The above charities have been central in our lives.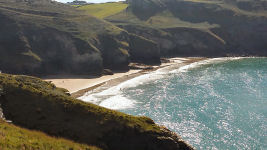 It's important to remember that despite how things seem the world is actually full of good people doing good things all the time – often unsung and unrewarded. We come into contact with more than most because of Jamie. And it's time to give back. Simple really.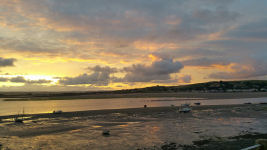 Why am I telling you this? Well I need help from the Blundell's community – both current and OBs. Obviously I'd like donations and, through Virgin Money Giving, you can sponsor me and donations will be quickly processed and passed to my nominated charities. Virgin Money Giving is a not for profit organisation and will claim gift aid on a charity's behalf where the donor is eligible for this. But I also need support with doing the walk. So far I've covered 180 miles (Minehead to Pothcothan) leaving me a daunting 450 miles still to do. If anyone can help with putting me up overnight anywhere close to the path I'd love to hear from you. Likewise if anyone would like to join me for any sections I'd welcome the company. You can get in touch via my email: austen@ayapp.plus.com. Likewise do get in touch with me if you or your family are also caring for individuals with special needs. Statistically there must a fair few current Blundellians and OBs that fall in the same bracket as me – perhaps we could start a Blundell's forum!
For more information please visit: http://uk.virginmoneygiving.com/southwest630​
Austen Yapp (NC 1979-84)
#SouthWest630
Mark Beard (SH 1976-81): Participating in charity cycling event
Supporting the development of Alexander Devine new hospice for children in Berkshire
We have thoroughly enjoyed working with Fiona Devine and the wider Alexander Devine Hospice Team in Maidenhead over the last year, helping to develop the project design, raise money for the new hospice and make Fiona's vision a reality. I am really delighted that we are getting closer every day to realising Fiona's vision with a planned project start on 23 September 2015 attended by the Rt Hon Theresa May MP, Home Secretary and MP for Maidenhead.
Over the last six months Beard staff have participated in the Blenheim Triathlon, competed in the Great Beard Bake Off and entertained the Oxfordshire High Sheriff, Lord Lieutenant and various deputy lieutenants, all in aid of raising funds for the Alexander Devine Hospice.
On 19 September 2015 various Beard staff are cycling from our offices in Oxford, Swindon, Guildford and Bristol to the site of the proposed hospice in Maidenhead. In the hope that there will be more downhill stretches than uphill ascents, I have chosen to cycle from the Oxford office to Maidenhead! Although only 39 miles, keeping up with John Youle, Lee Flashman, Adam Brooks, Luke Bennett, Shef Daud, Steve Colmer and Ben Davis, most of whom are many years younger than me and vastly fitter, will be quite a challenge; hence a little training.
I will be delighted if you can support me in this challenge, further details on our Just Giving page.
http://www.virginmoneygiving.com/team/Beard2015
Beard has promised to match every £1 raised up to £5,000 from the Great Beard Bake Off and Office Cycle Challenge.
Alex Rew (NC 1984-89): Cycling from Land's End to John O'Groats, August 2015
Hello!
Hospicecare and Force are two charities that really make a difference when people are at their lowest and with cancer now affecting a reported 1 in 2 people in their lifetimes they are charities that have, and will, touch many of us.
In memory of my mother who battled bravely and to try to raise some money as well as fulfil a personal desire I am part of an intrepid team of 4 heading off from John O'Groats on 1 August hoping to arrive safely in Land's End some 9 days later by pedal power. About 973 miles plus wrong turns.
If you can please donate. Whether the stimulus is because you think the cause is worthwhile, or you know me, one of my team mates, have fond memories of Kathryn, or any other reason just go for it! Our side of the bargain is that we will do our best to complete the task and pay all our expenses so you can be sure all your money goes to the charities.
The link to the Virgin Giving page is below. Do the tax giving thing if you can.
http://www.virginmoneygiving.com/team/Thejoglers
Many thanks
Alex
Tom Rainey (OH 2002-07): Rowing across the Atlantic for The Brain Tumour Charity
On 3rd May 2015, Tom Rainey (OH 2002-07) and his friend Lawrence Walters began a 3,800-mile unsupported rowing challenge across the North Atlantic, called Ocean Valour. They hope to raise £250,000 for the Brain Tumour Charity, which helped Tom and his family through a difficult time when his father Luke died of cancer in 2012. They set out from Manhattan and will complete their journey in Salcombe.
See more about the Ocean Valour challenge at the website, www.oceanvalour.co.uk, and you can make a donation at their JustGiving page.
Sam Mills (P 2007-14): Teaching for the 'Project Trust' in Nepal
Sam Mills (P 07-14) was selected to teach for the 'Project Trust' in the remote hillside of Nepal.

The Project Trust is an excellent organisation, which has been going since the 1960s and aims to provide a uniquely immersive experience for young people looking to expand their horizons beyond Europe to the remoter places on the planet.
Project Trust is a not for profit organisation with an excellent track record for placing and supporting their volunteers. They are also well respected for tackling illiteracy in some of the poorest areas of the world.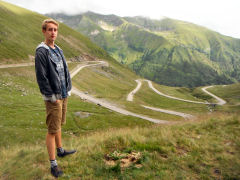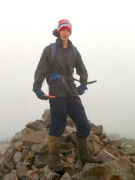 Sam is hoping to gather £4,870 to help pay for his trip so he can spend the full 8 months volunteering for this community.
You can help Sam by visiting his Donation Page: http://uk.virginmoneygiving.com/SamMills1
Alice Breitmeyer (NC 2002-07): Sleeping Rough on Friday 28th November
On Friday 28th November Alice Breitmeyer (NC 2002-07) is sleeping rough for a night to raise money for St Basils and to support their work in preventing youth homelessness. This event is not an exercise in 'what it's like to be homeless', it is a fundraising event that also helps raise awareness of homeless issues.
St Basils works with young people aged 16-25 who are homeless or at risk of homelessness, helping over 5000 young people per year across Birmingham, Sandwell, Solihull, Worcestershire and Coventry.
Please visit my page: http://uk.virginmoneygiving.com/AliceBreitmeyerBigSleepOut
Natalie Waddington (NC 2003-10): Cycling from Leeds to Devon
I am cycling from Leeds to Devon, kindly accompanied by Lily Swan, in aid of Marie Curie Cancer Care. The charity is very close to mine and my families' hearts, for the incredible help and support they gave us during the final days of Dad's life this past summer. Without them, I'm certain this horrible time would have been considerably harder.
As a charity based organisation, they need all the support they can get, in order that every cancer patient can continue to receive the support from this wonderful organisation, as part of a patient and their family's end of life care. We would be extremely grateful of any donation given.
Here's the link to the page: www.justgiving.com/Mike-Waddington
Alex Rew (NC 1984-89): Cycling "The Nello" and "L'Étape du Tour", August 2014
I am doing a couple of bike rides and hope to raise some money for 2 cancer charities that are close to my heart: Force and Hospiscare.
One of the things that I learnt during my mother's illness and passing was that I was unaware of quite how many people that I know have had direct experience of cancer through family or close friends, and they were on hand with a kind word, supportive gesture or even a shared experience in the difficult times. If you would like to donate the link is: http://uk.virginmoneygiving.com/AlexRew1.
Force is designed to help patients in the earlier stages and run different courses, events, meetings whereas Hospicecare takes over nearer the end and whilst they also run courses etc they also help "prepare" all concerned and manage the process at the end.
What really comforted me was how much time they had for all of us.
The Rides
The first ride, "The Nello", is 100 miles in Devon on Sunday 29th June 2014. The second is on Wednesday 20th August and is a 90-mile stage of the Tour de France in the Pyrenees called "L'Étape du Tour", which involves climbing the infamous Col du Tourmalet and a second peak called Hautacam.
Matthew Oddy (P 2007-12): ascend Mt Kilimanjaro, June 2014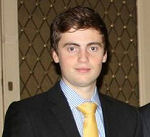 On the 9th June 2014 I plan on undertaking the biggest challenge of my life to date along with 20 other students from Edinburgh University; climbing the highest free-standing mountain in the world, Mount Kilimanjaro.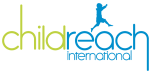 All of this is in aid of a well worthwhile charity (Childreach; providing the rights to food, healthcare and safety to children, domestically and abroad). Prior to this I will also spend a few days at one of the 15 schools in Tanzania where Childreach have an ongoing project, helping to provide them with access to food.
If you would like to donate to this worthy cause, please click here.
Robert Backus (OH 1986-91): run the London Marathon, April 2014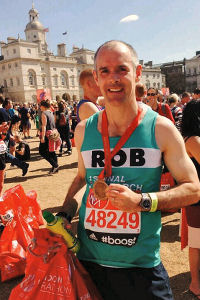 Rob completing the London Marathon 2014 in 3:14:40
On 25th August 2012, my father, Rear Admiral Sandy Backus CB OBE, broke his neck in an accident. He is now paralaysed from the shoulders down and no longer able to enjoy his retirement through hedge laying and dry stone walling. During the 10 months he was in hospital, and through my job as an Air Ambulance pilot, I have been amazed by the number of people affected by spinal injuries and the life changing circumstances they, their friends and families encounter. The most common causes of these injuries seems to be falls, road traffic collisions, horse riding, diving, skiing and rugby – situations most of us could find ourselves in.
Spinal Research is a Charity that funds vital research to try and repair damaged spinal cords with the aim of restoring feeling and mobility to injured people. Their pioneering work is making great progress and a cure for paralysis is looking ever more feasible. By sponsoring me to run the London Marathon and helping me to raise my target of £4,000 you will be contributing towards around 160 hours of medical research or the commissioning of preliminary work on several new research projects.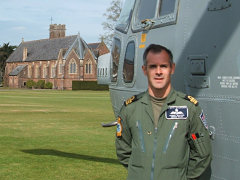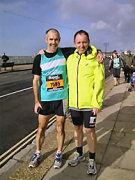 Donating through JustGiving is simple, fast and totally secure. Your details are safe with JustGiving – they'll never sell them on or send unwanted emails. Once you donate, they'll send your money directly to the charity. So it's the most efficient way to donate – saving time and cutting costs for the charity.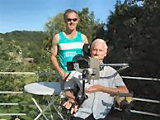 So please dig deep and donate now; my father, our family, and all those others in the UK affected by Paralysis only really have hope until these medical breakthroughs are realised, tried and tested.
http://www.justgiving.com/Backus
Thank you,
Robert Backus (OH 1986-91)
Philip Marsh (FH 1994-99): 10-Km Rock Solid Run, March 2014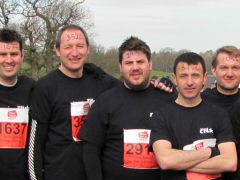 Last year (2013) our 3 year old son, Henry, contracted E-coli and a disease called HUS which attacks the Kidneys, Stomach and Brain. Henry was admitted to Bristol Children's Hospital on the 11th October and was in a coma for 6 weeks. Over 4 months later, sadly, there has been little improvement and we await a move to a Neuro rehab centre where Henry can start some kind of rehabilitation to prepare him and us for his return home in 6-12 months' time.
These past few months have been the hardest months of our lives and we are grateful for all the help and support from both The Wallace and Gromit Grand Appeal and The Ronald McDonald House Bristol. I have decided to raise money for these charities and my first event is a 10K Rock Solid Run on the 15th March 2014.
Please have a look at my Just Giving page, I would be grateful of any sponsorship no matter how little; it might just make the difference to someone's life.
https://www.justgiving.com/teams/PhilipMarsh
Thanks in advance for all your support.
George Graham (W/OH, 2000-05): Rovaniemi 150 Arctic Ultramarathon, February 2014
On Feb 14th 2014 I am going to compete in the Rovaniemi 150 Arctic Ultra with two other military doctors from Derriford Hospital in Plymouth. This is a 150km unsupported run in northern Finland. In addition to the distance competitors are challenged by the temperatures, which are expected to be in the -10 to -30 range, the fact there are only eight hours of daylight, and having to pull all their kit in a sled across frozen rivers and snow.
All three of us are raising money for Combat Stress, a charity that supports veterans with mental health problems. They already support over 5000 people and the number of veterans making contact has recently been increasing by 12% each year.
Donations can be made at: http://www.justgiving.com/Rovaniemi150
There is more information here, and I'm hoping it's going to make it onto the local TV news soon: -
Simon Hartwright (FH 1986-91): Atlantic rowing challenge, January 2014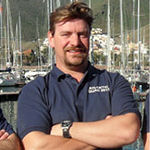 Old Blundellian Simon Hartwright (FH 1986-91) is accompanying his nephew, Eoin Hartwright 16, who will be the youngest person to ever row the Atlantic! Eoin was initially part of a 3 man crew who crossed the start line of the Talisker Whiskey Atlantic Rowing Challenge on 4th December 2013. 24 hours into the row the boat was turned around back into port. Eoin was devastated and said, "It was the best 24 hours I've ever had! Rowing through the darkness of the night and watching the sunrise in the morning."
Eoin returned to the UK bitterly disappointed. He was desperate to get back out onto the water, still dedicated to the challenge he set about putting a new crew together. Eoin decided that for team dynamics and rowing routines it was better to have a crew of 4.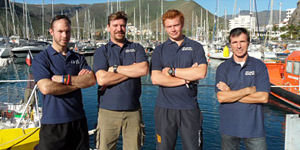 Within 10 days Eoin had a new team!! Simon Hartwright 40, his Uncle who immediately went to Devon to do the compulsory training courses for the challenge, Mathew Collier 49, an experienced yachtsman who has sailed across the Atlantic numerous times and Tom Alden 30, an ex-marine and now a personal trainer.
It was a huge decision for these men to drop everything and put their lives on hold to take on one of the World's Toughest Rowing Challenges but Matthew, Simon and Tom did just that at a weeks' notice!!
If you would like to know more about the 'Atlantic Quad' or wish to donate to their charity, 'Helen & Douglas House' please visit the website: http://www.atlanticquad.co.uk/charities.html
Alex Everett (P 2010-12): Isle of Arran 55-mile ultra-marathon, July 2013
Together with 3 other Edinburgh University students (James Stirling, Ruairi Boyle and Alex Beveridge), I will be running a 55 mile Ultra Marathon around the Isle of Arran this July in aid of the charity "Kayleigh's Wee Stars." This is a very worthwhile and deserving cause providing support for families to help them to make the most of the precious time they have left, when a child has been given terminal diagnosis and is something we all feel very strongly about. Any donations would be greatly appreciated and will certainly make a big difference to the lives of such families. You may donate by visiting our Just Giving page: http://www.justgiving.com/theroundarranrun or simply ask me for our sponsorship form (aleeve@hotmail.co.uk). Thank You.
Hugh Morris (W 1976-82): London Marathon, April 2013
On 15th December 2002 I was diagnosed with throat cancer. As you can imagine the news turned my world upside-down and I spent the next 5 months undergoing 3 major operations and six weeks of radiotherapy. It is only due to the outstanding skill and care of my Consultant Rogan Corbridge and his team, and the support of my family, that I am here to tell the tale.
Over the past 10 years approximately 80,000 people have been diagnosed with this form of cancer, and whilst more than half will be cured, current treatment methods can have a devastating effect on the lives of patients, affecting their ability to speak, eat, taste, smell or see.
For the past 6 years I have been Patron of the 'Heads Up' Head and Neck Cancer Charity which funds pioneering research into head and neck cancer. By learning more about this group of diseases we are seeking to find ways to prevent them, and develop new treatments that result in fewer life-changing side effects.
I have been one of the lucky ones, and on 21st April, nearly 10 years to the day after completing my treatment, I have the opportunity of raising some money for 'Heads Up' by running the 2013 London Marathon.
It will be my one and only effort at this distance and it would be greatly appreciated if you were able to support such a great charity by contributing online at:
Helen Kiss (NC 1993-98): London Marathon, April 2013
I will be taking part in The Russell (2013), along with several OB's as a practice run for the London marathon. I am running The Russell & The Virgin London Marathon in aid of The Anthony Nolan Trust. They are a pioneering charity aimed at saving the lives of people with blood cancer such as Leukaemia. They do this by providing bone marrow transplants, collecting umbilical cords, analyze tissue types & raise awareness.
If you would like to support this cause please visit my Just Giving Page.
Bio
I was in NC between 1993 and 1998 and miss wearing my extremely bright pink and purple rugby shirts and socks! I love Hockey & Netball but my forte was in swimming and often frequented the Polar Bear club for early morning swim sessions.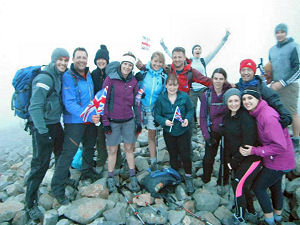 The Russell was possibly the most dreaded event of the school year as it was compulsory and you had to have a seriously good excuse not to participate. I am sure the cleaners of the houses also dreaded this time of year due to the levels of mud that were trodden through the houses! Ironically, I am doing the event this year out of choice but hope to enjoy the experience as I am running with some other OB's.
I am now studying to be a nurse at Southampton University where I am currently on placement on a Cancer care ward so I have been able to see how devastating Cancer can be and thus understand the importance of research, treatment and the care involved with the patients.
I decided to run the Marathon as I have always wanted to do it but have just never had the opportunity. In 2010 I climbed and summited Mount Kilimanjaro as the only female in a team of 9. This was tough but incredibly rewarding. In preparation for that, I completed 4 half marathons. Last year I successfully completed The 3 Peak challenge.
Dan Jane: On Top Of The World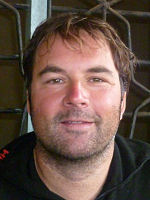 Old Blundellian Daniel Jane set himself the task of conquering Tanzania's Mount Kilimanjaro. He tackled the mountain in an eight day trek where the temperatures soared to 30 degrees in the shade by day, but plummeted to 30 below on the mountain's exposed slopes at night. He was exposed to Acute Mountain Sickness which causes nose bleeds, chronic fatigue and nausea.
Dan was one of six climbers make it to the top to walk the final one-mile ridge which was the highest point in Africa, Uhuru, which stands at 5,895m.
Dan and his group all work the fore railway industry and Train To Kili expedition was raising money for a charity called The Railway Children. It seeks to help the vulnerable youngsters who often drift towards railway lines and stations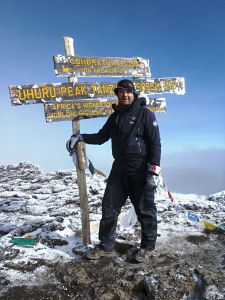 when they find themselves homeless in Britain, in Africa and in the Indian sub-continent.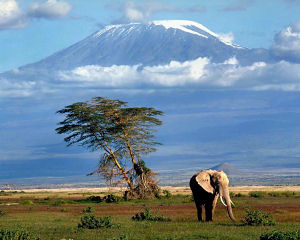 Before they left, the group visited an example project run by the charity at Mkombozi where boys were taught to live in the community and given an education (group photo, below).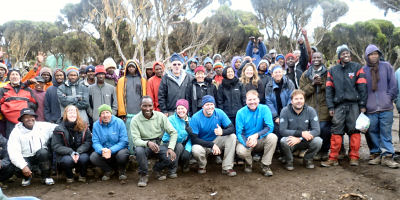 Dan funded the expedition himself and so every penny he raises will go to help children. His target is £10,000 and he has raised £7,500 so far.
You can help him by donating at http://www.virginmoneygiving.com/DanielJane.
Read more about Dan's adventure here (a PDF document).
Richard Maunder walks the SWCP
April 2011
When the family business was sold in January 2008, I found myself thinking 'what might I do should I have the opportunity to take some time out'. That opportunity has now presented itself and I have been planning a walk around the South West Coast Path. Not only has my employer given me leave (on a permanent basis if you get my drift), but more importantly Jo has given me the green light.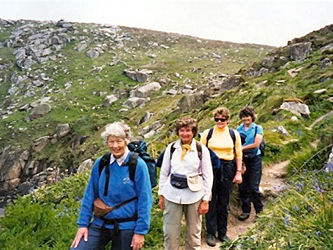 Mum was walking the Path with friends and had covered around 180 miles over several years, but sadly was unable to complete due to her illness. Mum died on the 1st August 2002 from acute myeloid leukaemia. We spread her ashes at Park Head, a lovely spot in North Cornwall near St Merryn where Mum and Dad used to walk often. The picture of Jo and I was taken there.
Dad undertook a 1000 mile walk from Nice to Chevithorne raising important funds for the Yarty Ward in Exeter where Mum spent much of her last months.
So following in Dad's footsteps (albeit a far smaller walk), I plan to cover the 630 miles of SWCP in around 40 days and complete the trail that Mum was walking. I start on the 15th April and plan to complete on the 24th May. I am walking 'in reverse' as all the guide books start in Minehead and complete at South Haven, Poole, but I just fancied going the other way, and at least I'll meet walkers coming towards me!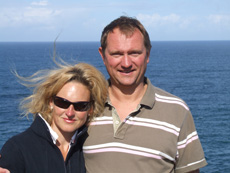 I am taking a light weight tent, and plan to camp mostly, but will take advantage of a hot shower when I come across a cheap B&B, Youth Hostel (not so youthful anymore) or friends/family to put me up for the night.
I do hope you will sponsor me and help provide extra funds for the Exeter Leukaemia Fund which supports the important work at the Royal Exeter and Devon Hospital. Through the VirginMoneyGiving site, every penny raised goes to ELF. Please donate by going to my page at http://virginmoneygiving.com/richardmaunder.
If you have a moment and are interested in following my progress, I have set up a simple blogger page which I hope to update daily with a picture and comment. Go to http://richardmaunder.blogspot.com.
[ See further information from Richard in this PDF document. ]
Tom Wigram in Indian Ocean Rowing Race
June 2009
The following is an email from Sue Wigram, Tom's mother: -

Tom Wigram (SH 1991), my son, has asked me to contact you to see if you could highlight his current situation on your website!
On 19th April 2009 four of them set out in a bid to become the first four-man crew to row the Indian Ocean. They are competing in the inaugural Indian Ocean Rowing Race to raise some much needed funds and awareness for men's number one killer, prostate cancer. All being well the race will take approx 60-70 days and will see them cover approx 3,568 miles (5,742 kms), from Geraldton (Western Australia) to Mauritius... that's a long way and a long time to be sat on their prostates!
They are currently half way through this challenge and when speaking to Tom this week he asked if I would contact you, so this is what I am doing. Their website is www.rowingforprostate.com and they would love to hear from anyone who would like to leave a message on their message board, they find these messages hugely beneficial to keep them pulling on those oars. Truth be told I think they are beginning to feel a tad far away from friends and family, not surprisingly. All four of them, although currently living in New Zealand, are very much West Country boys, Billy Gammon will have played against Blundells from St. Michael's Tawstock and King's Bruton, his home is in Trevose, Cornwall. Pete hails from Bath and Matt too has spent a considerable amount of his younger life in Cornwall.
Myself, and Tom's mother in law, Sue Heron, have just completed a very successful two day fund raising event in aid of www.rowingforprostate.com and were overwhelmed by people's generosity, their interest in the cause, and also how many wished to read their daily blog, (it does make compulsive reading) and wish to join us all dot watching! We have thousands of school children in New Zealand, and many friends who are in the teaching profession in the UK encouraging their pupils to take an interest in the boys journey and some have even left messages on their message board.
Should you want any further information do contact me by email, wigram@talktalk.net, or telephone 01626 832083, but I do hope you will find a few moments to look at their website. If the above link doesn't connect please would you copy and paste it into your web browser; I have to admit to not fully understanding computers!!