Annual/Regular Giving Fund
See below: About the Annual Fund
Projects enabled by the Annual Fund
School House - Outdoor Wooden Planter (made by the pupils)
"School House has recently welcomed an amazing communal seating area thanks to the 2020 Annual Fund. We would like to further develop the outdoor area so pupils can enjoy the beautiful outdoors during free time.
What is unique about this project is that the pupils in School House will actually be making this giant planter.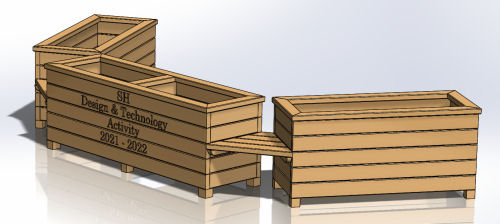 They have been working together as part of a team to design the project and now it's up to them to make it work structurally! SH pupils will also be involved in planting the seeds for the planter at Gardening Club with Mr Charlie Olive (TH 1985-90)."
– James Rochfort, School House, House Master
Francis House - Enhanced Communal Activities Area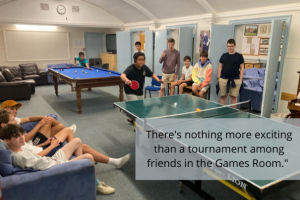 "Francis House is looking to redevelop our communal activities area. As a House Master, I watch how this area brings the boys together during free time in a way that other activities can't. The boys and I have already discussed how we might improve the area and the equipment and we are very excited and grateful for the opportunity."
– Tim Worthington, Francis House, House Master
Gorton House - Enhanced Outside Area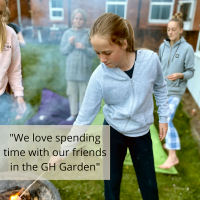 "When the sun is shining there is nothing better than seeing the Gorton House girls enjoy the outside area to either work or spend quality time together. Enhancing the area would give the girls a comfortable area to do so and would open up the possibility of hosting more social events in the future such as musical evenings."
– Sarah Holman, Gorton House, House Parent
Old House - Enhanced Gym Area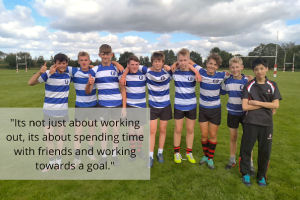 "The House Gym is used daily by a wide number of pupils. With the frequent number of daily visits, the area is in need of enhancement including replacement equipment. Many of the boys have already begun discussing how the area could be enhanced and I know they would be enormously grateful for any support towards the project."
– Luke Barnsbrook, Old House, House Master
North Close - Refurbishment to the NC Garden including Storage Shed and Netball Hoop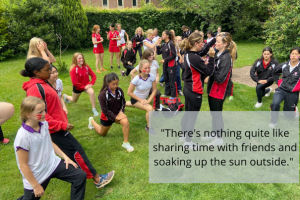 "North Close has a smaller outdoor area compared with the other Houses, so we have to be creative with our space and equipment. We would like to redesign the outdoor area to maximise this space, so the girls have plenty of room to enjoy their free time together. Adding a netball hoop and equipment storage would also go a long way in making this space more useable for all to enjoy."
– Linda Hunt, North Close, House Parent
Petergate - Enhanced Outdoor Communal Area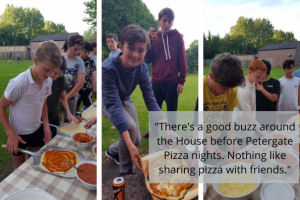 "As a House, we try to bring the boys together as much as possible. The friendships they forge in House, we hope, will last them a lifetime. Whether it's after prep or on a weekend, we love to fire up the Pizza Oven very kindly purchased by the Annual Fund a few years ago. Enhancing and upgrading the outdoor area so the boys could all sit together to enjoy their pizza or simply enjoy the sun during free time is how we would make use of any Annual Fund donations to Petergate."
– Dylan Smart, Petergate, House Master
Westlake - Enhanced Outdoor Area with Pizza Oven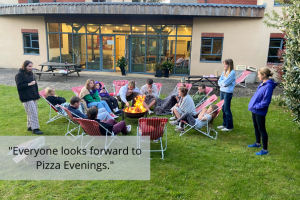 "As a Year 13 House, Westlake benefits greatly from developing the community feel during the short year they are in the House. Last year, Westlake pupils spent a lot of free time sitting around the outside fire-pit getting to know their peers and forming strong friendships. It became one of the most enjoyed free time activities.
We would now like to redesign that space to build a permanent stone fire-pit with log seating. If funds allowed, the pupils would also like to purchase a easy-to-use pizza oven so we could have more pizza evenings after prep or at the weekend. A great activity to accompany the new outdoor space."
– Graham Baily, Westlake, House Master
Prep School - Outdoor Traverse Wall
"We choose an outdoor project because we know how much our pupils love their time outside. An outdoor Traverse Wall would be a fantastic addition to our pupils' outdoor playtime."
– Andy Southgate - Head Master of Blundell's Preparatory School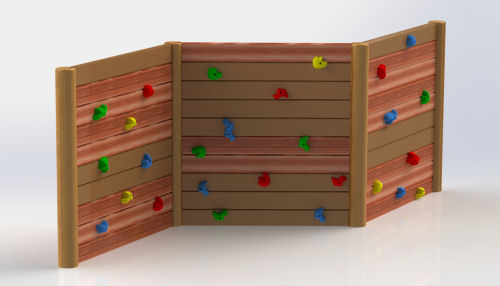 Free Gift for Prep School Donors

All donors who set up a regular donation (i.e. monthly, quarterly or annual donation) or donate £50 or more towards the Prep School Annual Fund will receive a free stainless steel water bottle. Water bottles will be distributed at the end of the school year.
About the Annual/Regular Giving Fund
Donating regularly on a monthly, quarterly or annual basis is one of the very best ways which you can support Blundell's, equally any single one off gifts are always appreciated. It's simple to set up, and payments are collected automatically. A regular gift allows us to plan for the future with confidence. Don't think that a small amount does not make a difference; if you are able to afford £2 or £20 or more each month it really will enable a child to receive the most important gift they will ever get.
What is the Annual/Regular Giving Fund?
The introduction of an Annual/Regular giving Fund is aimed at involving all members of the Blundell's Community, Parents, Old Blundellians and other supporters of the School in its widest sense. The aim is to provide resources to underpin some smaller projects in addition to the Peter Blundell Foundation Bursary provision selected annually, enabling the enrichment of the Blundell's experience for its pupils. The projects are specifically targeted with achievable funding levels and donations can be allocated to any particular projects under the Annual/Regular Giving Fund banner. All donations can be annual or one-off gifts, and are vital to support the school's ability to undertake smaller scale projects. All money raised each year will be used within the following year. (See: Donation Form (PDF))
Why is it required?
The aim of any donations or gifts to the school under the Annual/regular giving Fund initiative are directed to provide additional facilities for the benefit of the School's pupils, which are over and above anything that fee income could be reasonably expected to cover. These projects will encourage all to participate in support and will see early delivery of projects as soon as the necessary funding level has been secured.
What level of gift is expected?
Small and large gifts are welcome, whatever you feel is a comfortable giving level for you, all donations are most gratefully received and extremely welcome. The opportunity to give is very flexible with either a single donation or a monthly contribution made over full or part of a year through a monthly standing order. If you are a UK tax payer all donations can be made tax efficiently and attract Gift Aid, which increases the overall value of any gift you make by 28%, and if you are a higher rate tax payer, the cost is further reduced.
What will my gift be spent on?
The flexibility of the Annual/Regular Giving Fund allows you to direct any donation you wish to make towards the area of most interest to you. A full list of the projects are detailed under the Projects list for projects in this first year of operation and you can clearly indicate which of those projects you wish to support. You can if you wish, opt for the Development Office to allocate your donation, according to where the need is greatest, however you decide you can be assured your wishes will be complied with.
When does the Annual/Regular Giving Fund start and how long is the appeal?
The Annual/Regular Fund begins each Autumn and we encourage parents, OBs, Friends and the wider Community to respond as soon as possible with a view to commit to give before the end of that particular school year so we can allocate that funding towards a worthy project as soon as possible.
Do I have to participate?
No, participation in the Annual/Regular Giving Fund is completely voluntary.
How do I participate?
During the months of September and October, the Development Office will canvas the School's supporters for pledges and communications will continue throughout the school year. A leaflet will be circulated with Gift Aid facilities.
The total value of 50 individuals giving £20 a month over 5 years is £60,000
The total value of 50 individuals giving £50 a month over 5 years is £150,000
The total value of 50 individuals giving £150 a month over 5 years is £450,000