Projects
Forthcoming Capital Projects
Details to follow in due course.
Recent Developments
School House - Year 7 & 8 Boarding House Refurbishment
Huge investment was put into the refurbishment of School House, our Year 7 & 8 Boarding House. The pupils enjoy renovated dormitories & living areas, new common rooms for both the Year 7 & 8s, and a completely new games & kitchen common area furnished with all the latest equipment including a computer room.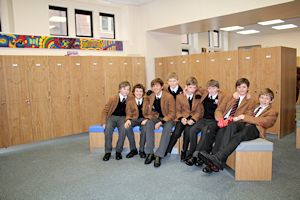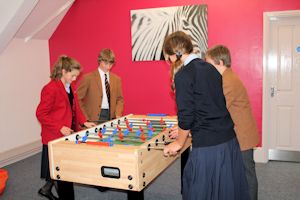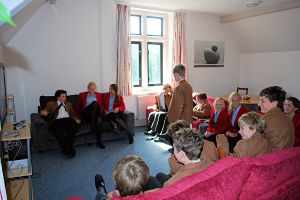 Completed
In addition to these major works, much continues to go on behind the scenes on regular smaller maintenance and improvement projects.
School developments last year focused heavily on improving our site with the following projects completed:
Westlake Extension - (our unique co-educational pre-university house), adding 10 new rooms to accommodate the Upper 6th Form more comfortably together with a new library and study centre.
Full refurbishment of North Close.
Conversion of a lecture theatre into a Chemistry lab.
Total overhaul of the workshop in the Design and Technology department.
Friends of Blundell's (FOBs) Room
Over the Summer 2012 with the help of the Friends of Blundell's, the former tuckshop was transformed into an up-to-date meeting, conference, exam & catering room. The maintenance team worked hard to update the catering area so it can be used for post-match tea and functions. The interior was reorganized to allow for exams and School meetings.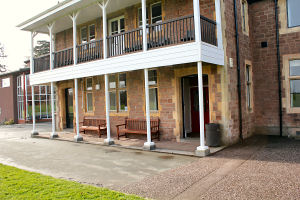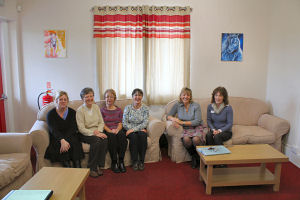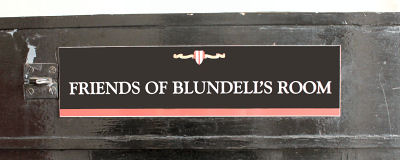 Fitness Suite
This was a much needed facility which opened in January 2012 suitably kitted-out with a range of challenging equipment. In January 2013 three wide screen televisions, surround sound and a wide range of photos of our sporting teams was added to the Fitness Suite. The new building contains toilet facilities which are also available to users of the sports hall, nearby Astroturf pitches and parents / spectators in that region of the school grounds.
Boarding Houses - Refurbishment
There continues to be a huge investment in the development of the Blundell's campus with work undertaken in summer 2012 being spent on completely refurbishing Francis House following on from the previous two summers' well received work on Petergate, Old House & North Close. Pupils returning in September found a very different boarding house to the one they left behind in July. All windows have been replaced, every dormitory and all circulation space and social rooms have been redecorated and re-carpeted with new light fittings, curtains, new dormitory furniture with electrical sockets, radiators and associated plumbing moved in many cases to make optimum use of the space. We also managed to redecorate eight dormitories in North Close.
We also managed to redecorate eight dormitories in North Close including installing new double glazed windows throughout the House.
Other Projects around the Campus
As an on-going commitment to development, there has been a flurry of significant improvements to the facilities on the campus. New all-weather cricket nets were built near the Beale Centre and saw constant use during the summer term. The Junior Department (School House) had the old grass 'patch' turned into a rubberised (but still green!) all-weather play area for the 120 11-13 year old pupils. An East Pavilion was built on Athletics, providing some storage but most importantly much needed WCs, which will be a great relief to many rugby and cricket spectators! A new roof (one that doesn't leak) was put on the old sports hall, railings and new safer steps built to the Fives and Squash courts; all of which represents the first phase of a major overhaul in this area.
Music Dept Extension and Popham Building
The extension to the Music department and the Popham Building were both completed in time for the start of the Autumn Term 2007, and were officially opened on 6th October 2007.