Obituary
Dr Peter Barnes
An obituary for Dr Barnes was published online by the Express and Star on 9th January 2016, six days after his death. You can read it here.
The following eulogy was written by his daughter, Virginia.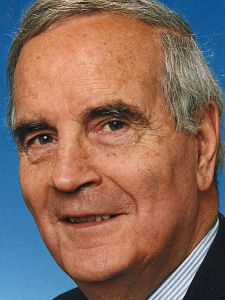 It's hard to distil anyone's life into just a few minutes. Particularly when it is someone who has led such a rich and varied life as our Dad.
We've received many kind letters and messages of condolence since Dad passed away. Thank you. Sally, Camilla and I have taken great comfort to hear how highly regarded he was and how fondly he, his kindness and his dry sense of humour will be remembered.
One word that people have repeated frequently is "gentleman". Many people have remarked that he was a "true gentleman", "the definition of a gentleman" or even "a proper old school gent". Dad would've been flattered - but of course delighted by this. And obviously it is entirely true.
Peter Barnes was born in Ceylon, as it was then known, on 27th October 1928. His earliest memory was of hearing a leopard cough whilst a punka-wallah pulled the fan above his bed to help him fall asleep. And when he was 3, Dad, his elder sister Ann and brother David were put on a boat and sent to school in England.
In recent years if I occasionally became frustrated when Dad struggled to understand how to work his ipad or the concept of the internet, I would remind myself that he came from a very different time. And when you consider quite how much the world changed in Dad's lifetime, you realise he actually did very well at keeping up.
A formative moment from Dad's childhood took place when he was at prep school at St Dunstans. Dad drew the short straw – literally – and so it was up to him to sneak downstairs one night to steal sweets. He was spotted by a master on the way back up to his dorm. When questioned what was in his tin, Daddy said it was worms. Of course, he was forced to open the tin to reveal the sweets and the master gave him a caning.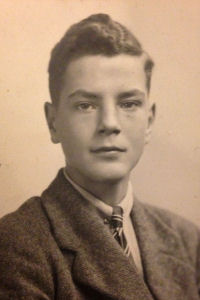 Dad vowed that night that he would never lie again. This became a point of principle.
Daddy had similarly high expectations for other people's honesty. He took people at their word. He valued personal recommendations very highly, which sometimes made us as his children despair. But overall it was a wonderful quality of his: to see the best in people. And as a result it made you want to do your best to live up to his expectations.
That's not to say he was always easy. Dad was a stickler for doing things the right way – his way. He had clear "standards" that were the "decent" way for things to be done. And he would definitely let you know if he wasn't happy.
During his prep school holidays Dad, Ann and David stayed with their aunts' in Somerset. He always saw himself as a west country man and had very fond memories of life on the farm with the eccentric extended family. For school holidays for his time at Blundell's during the war, Dad and David stayed with another family, the Knights. Whenever he spoke about that time he always expressed his regret for their sister Ann as she was sent to somewhere else, "on her own whereas at least David and I had each other", he'd say.
Dad studied medicine at Cambridge. When recalling this time he always chastised himself that he spent too little time studying time and too much time playing sport. But he represented Queens' college for cricket and got his blue for athletics, so it sounds to me as though it was still time well spent.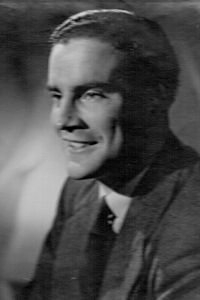 To complete his post-graduate clinical qualifications, Dad went to Dublin's Rotunda maternity hospital. He delivered a lot of babies and drank a lot of Guinness. He slept in a room next door to the new-borns' ward, which Dad credited for his subsequent ability to sleep through any noise. We have a photograph somewhere of Dad with his two great pals from this time, who were also coincidentally both called Peter. Together they were known as "Pete, Pete and Repeat".
Dad was a collector of anecdotes. He had a repertoire of stories he liked to re-tell. Because Sally, Milla and I heard these stories repeatedly over the years, they lost their potency. Only when I saw Dad tell the stories to new people and saw their reactions did I really appreciate how extraordinary they were. For example, seeing the jaws of my parents-in-law drop as Dad regaled them with his time in the merchant Navy in 1950s: how he sailed round the world twice. And assisted an emergency appendectomy in the middle of the Southern Ocean with the only most basic equipment, before escorting the patient to the first safe port of call.
That said, occasionally stories or parts of his life would emerge that we didn't know. I remember being on a beach with Dad when I was about 8, watching the water: the boats and the bathers. And Dad said "I'm want to go water-skiing", to which I probably scoffed. But Daddy walked down the beach and the next thing I knew, I saw him zipping across the horizon on a pair of skis. At this point I had no idea that he had helped run a water sport school in Spain for a couple of years his first wife, Rowena and Sally.
Dad moved to the Wolverhampton area, which was his home for most of his adult life, in his early thirties. He went into general practice, eventually establishing a practice with Fraser Dukes in Wombourne. It was around this time he joined South Staffs Golf club, which would become such a big part of his social life and where he was eventually Captain.
When Dad had been living as a bachelor again for a few of years, he went to meet his friend, John Parker, at the Squash Club in Newbridge one Friday night. John's daughter, Vicky, joined them. Their eyes met across the crowded room... Hearing them both talk about that night was always magical. But Mum frequently reminded Dad that it took him 3 weeks to call her after they met that night – I'm very glad he did.
Here are some memories from around this time from Mum and Dad's good friends Maggie and John Wheatley:
John first met your Dad in 1976 when he came to pick me up from College Place. Peter, being the convivial host he was, proceeded to ply John with rather large gin and tonics. After a while Peter thought it a good idea to try out the new breathalyser which he happened to have as he was the local Police Doctor! You can guess the result. John got to know Peter a lot better in the ensuing hours as he waited for the alcohol to wear off and could drive home.
Peter had many talents but he was not the most practical person. Whenever we came over for Sunday lunch there was usually a job that needed attention and John did quite often fix things. However, when we arrived on one occasion, Peter had actually had a go at putting up a shelf which we spent quite some time admiring. Half way through lunch there was a loud crash. That put an end to any further DIY on Peter's part.
Mum and Dad adored each other. I think perhaps they loved each other too much, really. For 30 odd years they had a very happy marriage. Lots of the messages from my friends recount joyful times spent together – there was a lot of laughter and a lot of fun.
Mum's death in 2012 was obviously immensely sad but it was also somewhat of a relief, as she had been very ill for a long time and we knew she was then at peace.
Daddy was a very loving father. He told us he loved us frequently and he could also communicate a lot by raising his eyebrows nodding, or just a simple squeeze of your hand.
It was very important to Daddy to read to us as children. He would sit on the floor between Milla and my beds' to read us a story when he got home from work. Sometimes he fell asleep with the book in his lap and we'd have to poke him.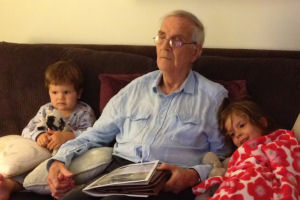 Dad was immensely proud of his three daughters and everything Sally, Camilla and I have achieved. Daddy adored his four grandchildren. I'm so pleased that he got to see Jack grow up into this fine young man, that he got to know Bea and James, or more specifically, that they began to know him. And I'm pleased that he at least got to meet my daughter, Vivienne. Over Christmas, he loved having the children near him; hearing Bea, James and Vivi laugh and play together made him smile even when he was very ill.
As you all know, Dad was always a very kind man. It's one of the things that made him such a fine doctor. Early on Mill and Richard's relationship, Rich became sick when staying at Mum and Dad's house and ended up in bed for 3 days. One of the few conversations Rich had had with Dad beforehand was regarding their shared love of cricket. So Dad dug out a book on cricket and sat by Rich's sick bed and read to him, this young man he hardly knew.
About 5 years ago, as Mum became very ill, Mum and Dad moved to Cheshire to be nearer to Milla, Rich, Bea and James. So many people from Knutsford, Pickmere and Great Budworth have made Dad very welcome here. Thank you so much for your kindness to Dad - and to us all – over the last few years.
Having only been diagnosed with widespread cancer in October, in December Dad was hospitalised with pneumonia. The nurses told me that he had charmed them all because even in the height of deliria he attempted to stand up whenever they entered or left his room. Similarly, he made sure he wore a tie to celebrate Christmas lunch with us on Christmas day. Always elegant, always the gentleman.
Daddy died on 3rd January 2016. Camilla and Sally were both with him – and importantly, he knew they were there. They phoned me from his room so I could tell him I loved him and to say thank you one last time. He slipped away, with his eyes closed, listening to the Sunday morning church bells.
Whilst this is a sad day, we should remember that throughout his life, Daddy frequently commented on how lucky he was. He often spoke about how lucky he had been with his family and friends. Lucky to have such a long, happy and healthy life, at least until relatively recently. I think he would've thought he was lucky to have died as he did too.
I will miss his advice, his hugs, him telling us his stories and him squeezing my hand. But I find comfort in knowing that he had a wonderful life and that he is now together with Mum again.