Obituary
Peter George Frederick Seldon
17th May 1935 – 15th February 2018
Peter was born in Tiverton because his father 'R.G.' (Ronald) Seldon was a long standing classics master (and Housemaster of Westlake) at Blundell's, coming down from Oxford around 1924 until his retirement. Peter himself was at the school from 1949 – 53 (North Close). He excelled at rugby, cross country and also learned to fly a Tiger Moth while still at Blundell's, eventually getting his pilot's licence before he started working.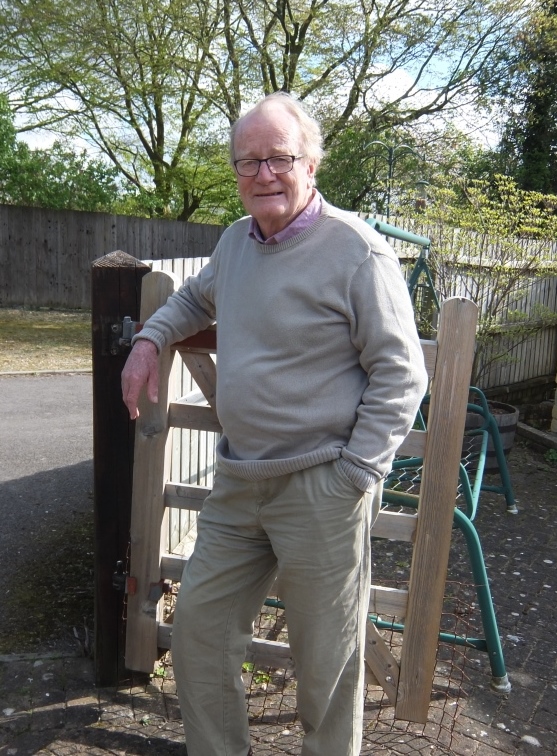 In 1953 Peter began his career as an apprentice aeronautical engineer with Vickers Armstrong at Brooklands under the tutelage of Barnes Wallis, the inventor of the bouncing bomb! In 1955 he went to Kingston Poly and obtained a Vickers student scholarship at Southampton University. With a good friend he found and restored a Bugatti which they eventually sold for £50, something he regretted all his life!
He progressed to becoming a Merchant Navy engineer officer with the Royal Mail Line and in charge of the refrigeration plant on the South American runs. In 1961 he began his civilian engineering career with Tecalemit in Plymouth which then merged with Interlube in 1989. He retired in 1992 having become Managing Director.
In 1992 Peter became a director at the Groundwork Trust based in Plymouth. He became involved on the Board of Derriford Hospital, Mount House School and the Royal Western Yacht Club plus various Tavistock committees. He was through and through a Devon/Dartmoor man and much enjoyed his weekly walks with a group of friends. He loved the outdoor life and was a keen fisherman.
It was his engineering skills and love of sailing that led him to restore and sail vintage boats which were all kept in pristine, working order. His love of cars never left him and his 1952 Dellow was his pride and joy.
He married Rosa Emanuel in 1964 and they had two daughters, Amanda and Tania. Their marriage was a long and happy one but Rosa was afflicted with Multiple Sclerosis which she faced so bravely. In the last ten years of her life, Peter's dedication to her care was all consuming and he did this with complete and uncomplaining devotion. Rosa died in 2016. In 2017 Peter's love of adventure took him off to India to research some family history aged 81! He died peacefully after a short illness in his beloved home on Dartmoor.