OBs in the Military
Reverend Derek Chapman (1936-40, OH)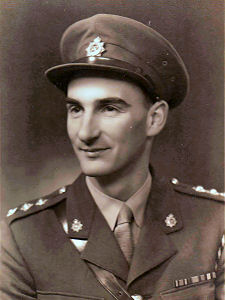 Reverend Chapman was granted a cadetship in the Indian Army whilst at Blundell's, with whom he served as an officer until independence in 1947. He was then granted a regular commission in the British Army with whom he served until he was accepted as a candidate for ordination in 1951. After 2 years at Westcott House, Cambridge he was made a deacon by the Bishop of Coventry (Dr H Gorton who was his old Headmaster!) and then a priest in 1954.
Early in his ministry he was granted a Chaplains Commission in the Territorial Army and was Chaplain for 5 years to the Kent and County of London Yeomanry. He spent his entire ministry in parishes, finally retiring in 1989 after a wonderful sabbatical looking after a parish in New Zealand. In 2008 he and his wife celebrated their 60th Wedding Anniversary; with a loving daughter who they both feel is one of their greatest achievements.
During his time at Blundell's he learnt to box (which stood him in good stead) and also to play rugby. He also learnt to survive in adversity, very useful in the war. He felt he was thoroughly spoilt in OH before the days of central feeding the housemaster owned a farm and we lived on the fat of the land. All for £50 a term all found!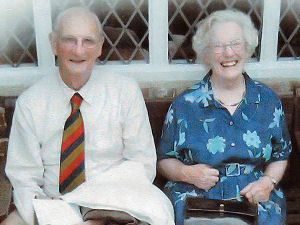 He feels he was a poor scholar and had to sit school certificate four times before passing as he was rather occupied elsewhere playing cricket etc.
When the war got underway some of the ground staff were called up and it fell to some boys to fill the gaps, his particular job was to cut the grass on Big Field. They were also responsible as members of the OTC for 'guarding' a factory in Tiverton (belonging to the then Chair of Governors) during the hours of darkness.
Back to: OBs in the Military