OBs in the Military
Alan Fradgley (1934-39, NC)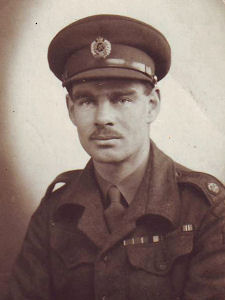 Major Alan Fradgley is very much involved with Blundell's, keeping in touch with and supporting the OB Club since he left back in 1939. Orphaned at 12, he was looked after by two Uncles, one of whom was a Blundellian and remembered the NC Housemaster (and Bursar) E.G. Peirce from the time when he was a young science-master back in 1902. He enjoyed his days at Blundell's which coincided with the stimulus of the Gorton reforms. In particular, his days and discussions and outings with Lyons-Wilson, the art-master, who had recently arrived from Sedbergh. He remembers being taken by Gorton to hear Emily Pankhurst speaking at the Guildhall in Exeter and, on another occasion, spending a weekend Retreat (with Gorton) at the Franciscan Abbey at Cerne Abbas.
He remembers that NC contained a surprising number whose parents were abroad; in the army, planters, or colonial service. He went into the Army Class in the 6th form under the fatherly guidance of G.V.Hotblack, himself a decorated veteran of the 1914-18 trenches, and took the Army Entrance exam at 18. He left in the Summer term of 1939 going to the Royal Military Academy which in those days was at Woolwich, but only after he won the Popham Dicken Prize of which he is very proud of.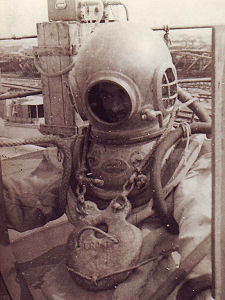 He was commissioned in early 1940, the very last regular sapper to come out of Woolwich before it amalgamated with Sandhurst. Playing rugger against other unit sides he often came across someone wearing Blundell's Field Socks. There were Blundellians also among his early instructors and COs. He served for 4 years in India, Burma, Malaya and Siam, mostly with the Bombay Sappers & Miners. His Divisional commander in Burma was the much-loved Blundellian, General Douglas Gracey.
After the war he went to Kenya and again found a helpful bank-manager in Mombasa who also hailed from the School. There he met and married his wife, she later sadly died in childbirth with their second son. He was allowed to retire from the army on compassionate grounds and went to work for Perkins Diesels in Peterborough where and met his second wife Pam who was helping him look after his oldest son until she passed away in 2007. He now has great pleasure and joy from his four grandsons.
We are very grateful to Alan who did some of the research for the magnificent School Roll of Honor, and it is with delight we still see him at so many events being held at the School.
Back to: OBs in the Military