OBs in the Military
John Hollands (1946-51, OH)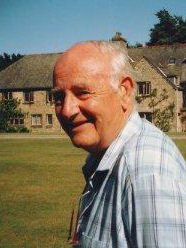 Although still President of the OB Cricket Club, John Hollands gave up playing the game a few years ago at the age of seventy. He first played cricket for the Blundell's 1st OX in 1947 with his last game on Big Field in 2003; a run of 56 years. He retains his interest in the game, of Course, and after taking over the reins of the Ted Crowe Room at the Taunton County ground on the death of Ted Crowe, he now takes things more easily as the Librarian.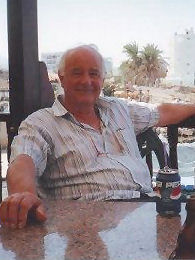 John Hollands continues to spend his winters away from Devon in sunny Tenerife. There, he keeps himself occupied by writing novels (14 to date). His first novel was published by Cassell's in 1956, so he's been at that for over fifty years as well! His book about his time at Blundell's (What a Fag!) was widely acclaimed and sales to people associated with Blundell's have exceeded 1200. His latest publication if 'War poems of a Young Soldier'. It is a collection of 45 poems about the Korean War, in which he was awarded the Military Cross as a platoon commander.
John Hollands has always been a keen supporter of the Old Blundellian Club and has served on the OB Committee for over 35 years.
Back to: OBs in the Military