OB Club
Netball
OB Sport Weekend
Fri 17th, Sat 18th March 2017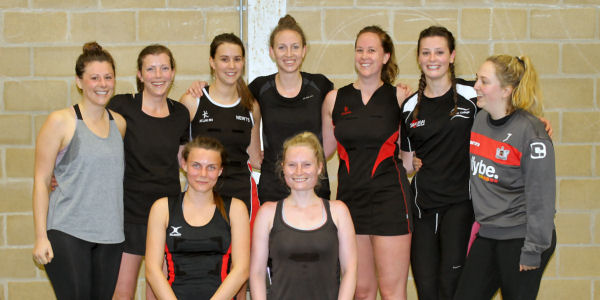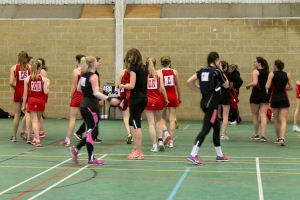 This year saw the OB netball team come the closest they have yet, to a win. As always, the game started fast-paced and the 1st team squad made it tricky for the OB team to gain on them. This said, the OBs managed to close in on the opposition and eventually took the lead in the first quarter by a few goals thanks to some great shooting from Meg Menheneott and Katharine Armstrong. With some changes made due to an injured Lucy-Ann Witcombe in defence, the OB team slipped behind in goals but their spirit was not dampened. One of the team's newest recruits was Abi Lunn and her agility and height in the defensive circle only added to Jess Dorse's skills, the two of them quickly became a force to be reckoned with and turned over the ball repeatedly.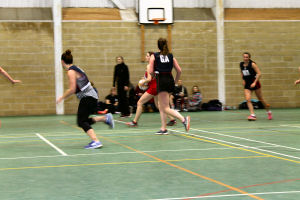 With a change in the attacking circle, Meg Menheneott and Jenna Witcombe began to crawl back up the score board and managed to draw in the final quarter only to be pipped to the post by the impressive shooting skills of the opposition in the last five minutes of the game. The end score was 22-24 to the 1st team. A special thank you to all the girls mentioned and to the rest of the team; Sophie Birchmore, Victoria Pouncey and Lydia Allen for a tremendous effort and brilliant game!
Jenna Witcombe
NC 2000-05
OB Sport Weekend
Fri 18th, Sat 19th March 2016
Result: 33-23 win for the pupils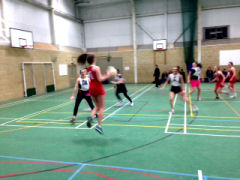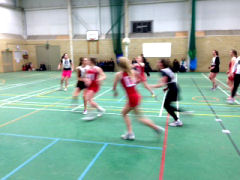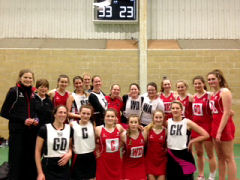 This was a well contested game. The OB squad had girls from a variety of years. The squad had lots of height and used this to their advantage throughout the game. The pupils had already played an extremely competitive match against Queen's College that afternoon but were determined to put up a strong performance. The game improved as it went on and the OBs found their feet playing in different combinations. However, the pupils took an early lead and held on to it to win.