OB Club
Rugby
OBs' Rugby Success
Jan 2013
Matt Kvesic (FH 2004-07), flanker for Worcester Warriors, has been selected for England's Six Nations Training Squad 2013.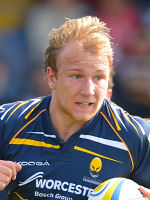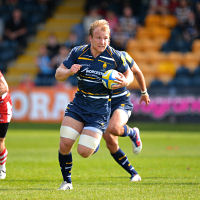 Matt Kvesic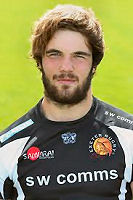 Will Carrick-Smith
Lock Will Carrick-Smith (FH 2005-10) started playing for Exeter Chiefs in 2012 and is also now dual-registered with Plymouth Albion. At 6'11" tall and weighing just over 20 stone, Will is affectionately known as "The Bus"!
2002 1st XV Reunion 26th November 2011
Members of the successful 2002 Ist XV met at the Beale Centre for lunch on the 9th Anniversary of their game against Sherborne. They then watched the match which did not, unfortunately, go Blundell's way. I have no doubt reminiscing went on long into the night! Well done Tim Bayliss for organising it with a little help from Facebook. If any other team/group is interested in something similar, please let us know.